Greetings and Request for Feedback
---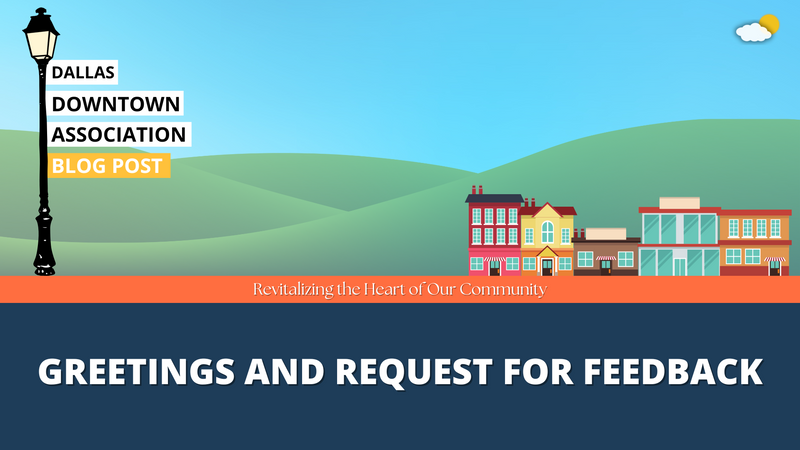 Good Morning, and Happy Monday! 

If we have not yet met, my name is Tyler Ferrari and I am the City of Dallas's new Economic Development Specialist, and I work directly under Charlie Mitchell. the city's Economic and Community Development Director. Part of my role is to serve as the contracted Executive Director for the Dallas Downtown Association. I am reaching out to you because DDA members are the most important aspect of the organization, and I want to garner your feedback on the direction of the DDA, what you like about the DDA, what you think can be improved, and what more can be done to support your business as the DDA. 

Regardless if your business is in the downtown core or not, your business is vital to the survival of downtown, regardless of what you may have been told in the past. I know that the DDA has faced turmoil and drama in the past, but I am confident that as an organization, we can move forward and into a brighter future that creates a self-sufficient, strong, and effective organization. 
Your honesty and feedback is important to me, and if you wish to discuss these matters over the phone or in person, I would be more than happy to do so. 

Additionally, the DDA will be hosting a general membership meeting on at the Dallas Event Center on August 31st at 5:30PM, and I personally want to invite you to the meeting to hear more about what we are doing as an organization to better serve you as a member, and to create a better-functioning and professional organization. 

This organization cannot reach its true potential without your support, and I look forward to working with you to create a downtown that is the jewel of the Willamette Valley.